A diversified multi-disciplined group, with specialization in advisory & ethical entrepreneurship.
MIT Global Group - Profile
We really mean it when we say we touch on multiple disciplines. Education, media, career development programs, physical and virtual publications, e-commerce and even business process management – those are just some of the industries and fields that we are involved in.
MIT Global Group - The Core
Our mission is to emerge as a significant player in the Islamic finance industry, both in Asia and the Middle East, with a global mindset, whilst being 'firm in reaching stakeholders' targets' (first) and adding value to the community and country at large.
Our purpose is to touch as many lives with positive change – there are 3.4 billion people worldwide living below the poverty-line. We want to empower them to add value to their families and their societies through Islamic finance solutions.
An award winning group of companies since 2006
Our relentless pursuit of perfection in what we do has led to multiple awards and recognition over the few years we have been operational – but more than the awards, what satisfies us is in knowing we are doing the right thing and we are doing it the best.
2017 – Best Islamic Finance Education Provider – Sri Lanka
2017 – Business Personality and Contribution to Islamic Finance Education
2016 – Pioneering Islamic Finance Education Initiative by Global Islamic Finance Awards – Indonesia
2016 – Gold Award Islamic Finance Forum of South Asia
2015 – Best Islamic Finance Education Provider – Sri Lanka
2008 – Meethaq – Abu Dhabi Commercial Bank
2006 – Aspiring Leader Award in the Global Islamic Finance Industry

MIT Global is a UAE based specialised Islamic finance advisory firm that brings in unique practical experience and exposure gained over more than three decades – whilst practically being involved in setting up some of the most prominent Islamic banks in the world from scratch.
MIT Global has managed and advised various investment projects for clients from a Shariah compliant perspective. One of our unique signature products Musharaka Partnership Model (MPM) developed and introduced to our global clients was a remarkable success over the last two years tapping into the opportunities in Micro, Small and Medium Enterprises.
We specialise in Setting up, IWM Advisory, Business Development and Restructuring, Corporate Finance Advisory, Capital Market and Sukuk, and MSME Advisory.
Islamic Banking Windows
Islamic Banking Independent Branches
Islamic Banking Independent Subsidiaries
Fully fledged Islamic Banks
Business Development and Restructuring
New initiatives and feasibility reports
Business plans
Diagnostic studies
Restructuring support
Financing support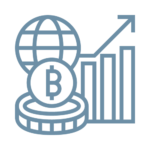 Capital Markets and
Sukuk
Advisory on Sukuk
Structuring and Issuance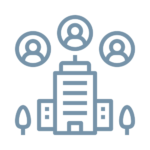 Corporate Finance
Advisory
Structure corporate finance
Riba to Falah – a unique proposition to move away from Riba to success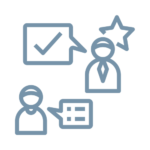 Be a part of the award-winning Musharaka Partnership Model (MPM) for the MSME.
We can help you grow, protect and pass on your wealth to the next generations to come.
In addition to our mission and purpose, MIT Global utilises a combination of characteristics that are fine-tuned for growth.
An uncompromising commitment to Islamic principles;
A highly competent team which blends individual performance, teamwork and leadership;
A diversified range of Shari'ah compliant innovative products and services, and;
The capacity to originate, develop, arrange and distribute Shari'ah compliant products and services to selected markets in the Asian and MENA regions, while always maintaining a global mindset.
Strategic alliances play an important part in joining forces to achieve targets that benefit humanity. MIT Global Group uses these alliance to achieve mutual goals with partnering firms to gain entry to new markets, share the risk and cost of major development projects and supplement and improve critical skills.
It takes decades of leadership experience, success and a laser-focused vision to put together a success-driven group. With Muhammad Ikram Thowfeek, the group has exactly that plus much more. To put MIT's experience briefly, he is –
A Chartered Accountant, by profession,
An Islamic Banker and Ethical Entrepreneur, by practice
A Specialist in setting-up Islamic Banks and Financial Institutions
A Passionate Trainer and Career Coach
An Author specializing in Islamic Finance and Entrepreneurial topics
A Prominent Speaker at Global Islamic Finance Forums
Most importantly, a person striving to be a humble & simple human-being
Global Advisory Board - MIT Global Group
Shariah Guidance and Support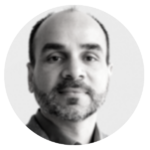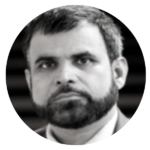 Didn't find what you were looking for? Get in touch with us and we will be happy to help!