Qube is a Sri Lankan firm specializing in industry compliant Business Project Management/Business Process Outsourcing (BPM/BPO) and talent acquisition services utilizing a rich network of employers and top-level talent.
Our core values are integrity and confidentiality – we worry about the small details so you can focus on the bigger picture.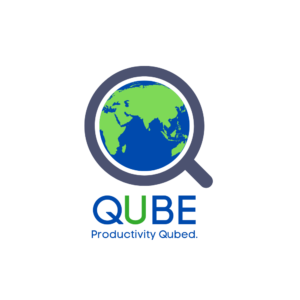 Let our industry experts handle your BPM aspects, we excel in a wide range of services in this niche in both breadth and depth. We are ready to serve you with integrity, confidentiality, diligence and, confidence.
We have you covered in every step of acquiring quality talent at industry accepted rates. From creating and publishing the collateral with your branding on social media to filtering and vetting the candidates up to arranging the final interview with you, we want to ensure you get the best.
Integrity – At Qube, we have a strong foundation of ethics and integrity. We value honesty and have the utmost respect for what we do and who we work with. We take full responsibility for what we do and ensure that our clients are always satisfied.
Confidentiality/Trust – Trust is one of the cornerstones of Qube and we respect and value the trust you place in us. There is absolute confidentiality and we follow industry-specific guidelines for complying with data protection requirements.
Dedication/commitment – We believe our dedication to what we do is what sets us apart from everyone else. Regardless of the scope of a project, you can trust us to show the same level of dedication and commitment across the board in everything we do.
Fine-tuned workflows – We specialise in BPO/BPM because we have mastered the workflows, requirements, and everything else that plays a part in this sector. With us, you won't have to reinvent the wheel and we will help you hit the ground running.
Top talent – With an industry specialist at the helm of Qube, our focus is on acquiring the best available talent in what we do. Sri Lanka is a rich talent resource hub to begin with and with the way we pick and choose, it's only the cream of the crop that works with us.
Customized solutions – Every firm is different in its own way and every pain-point needs a unique solution. We understand that. This is why we optimise our standard solutions to suit the needs of our clients so they can attain their desired results in the best manner possible.
We cover all aspects from Procure to Pay (P2P), Record to report (R2R), and Order to Cash (O2C) – …
Examine and rectify any imbalances between your accounts' balance and bank statements.
General ledger maintenance
Keep clean records so you can make your management decisions with accurate data and precision.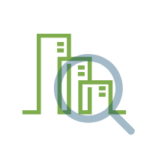 Record, track, and measure depreciation on both tangible and intangible assets with accuracy and diligence.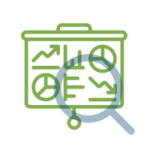 Make business decisions, run your organization and monitor and track progress with reports that convey more than just numbers.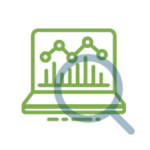 Gain new insights using your data and improve strategic decision-making with data presented in easy to digest dashboards.
Convert outdated paper records into digital versions with precision and accuracy without falling behind in the process.
Design and create collateral for your talent requirements and circulate them through our channels to get the best amount exposure.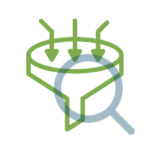 Filter and screen the pool of prospects using industry-accepted candidate testing, background checks and more.
The final decision is yours – we schedule and arrange the final interview with you and the best of the applicants.
Sri Lanka - gaining a stronghold in global BPM/BPO
The local government of Sri Lanka supports and encourages the industry with various initiatives, including but not limited to tax incentives, BPO/BPM friendly policies and intellectual property protection regulations and legal frameworks.
Sri Lanka has a literacy rate of 96% with a majority being bilingual. There is a strong English proficiency across the board and a large pool of graduates from major universities in multiple disciplines.
There are 5 global-standard service providers in the telecommunications sector of Sri Lanka and some are already pushing out 5G – this bleeding-edge tech infrastructure means that there's access to quality broadband access with coverage to most parts of the country ensuring around the clock connectivity.
Sri Lanka has the 2nd largest number of CIMA graduates outside the United Kingdom, and 6,000+ Chartered Accountants currently (as of 2021). There are multiple links and accreditations with global qualification awarding bodies such as Chartered Accountants of UK and Wales, and this further enriches the quality of the talent pool that can be tapped into in Sri Lanka.
With the geographical location of the country, Sri Lanka is located in a unique timezone which helps us help clients around the world seamlessly.
QUBE is the brainchild of a mastermind who has excelled in a multitude of disciplines from accounting, auditing, entrepreneurship, banking and much more.

 Qube – Downloadable profile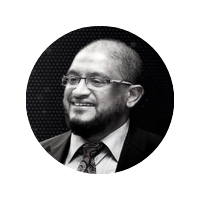 MIT-Muhammad Ikram Thowfeek is a Chartered Accountant by profession, and an Islamic banker and ethical entrepreneur by practice. He is a specialist in setting up Islamic banks and financial institutions, a passionate trainer and career coach, an author specializing in Islamic finance and entrepreneurial topics, and a prominent speaker who has addressed global Islamic finance forums.
We are thrilled to hear from you – just drop your name, email and requirements in the form and we will get in touch with you.
  +94 117 395 090
  +94 770 772 141
  qube@mitglobal.group
6, Diyawanna Pl,
Sri Jayawardenapura Kotte,
Colombo, Sri Lanka